BAR & RESTAURANT
COMFORTABLE. EAT WEALTHY.
Welcome to our hotel restaurant at the Landmann. With us, house guests are just as welcome as locals - whether for a leisurely end to the day, for dinner, whether for cocktails at our hotel bar, a glass of wine or a good Waldhaus beer.
With us you will find what you are looking for.
You will look for a menu in vain. We do not have one. Instead we spoil you with our daily changing 3-course menus, which are meanwhile known far beyond the region. Of course, we take into account vegetarians and vegans, and our younger guests we offer of course alternatively delicious children's dishes.
We are a small bar & restaurant team that wants to offer you a great service. In turbulent times like these, we also have to ask for your support when there is a high volume of guests. So it may happen that you have to pick up your dishes at our hotel bar.
Visit us and enjoy an evening in a rustic, cozy atmosphere in the middle of the southern Black Forest.
We look forward to seeing you, your Bar & Restaurant Team
OPENING HOURS
Monday - Sunday from 15.00 - 22.00
Monday - Sunday from 18.00 - 21.00 (warm kitchen)
The hotel is open 7 days
---
Let's rock the Day
Hearty, fragrant farmhouse bread, the finest jams, savory and sweet pastries, sausage and cheese variations, coffee and tea specialties that simply start the day with a smile. It would just go beyond the scope of this article to list everything that our breakfast buffet has to offer. All that remains is to see for yourself and let yourself be pampered during your vacation and enjoy our picture material in advance.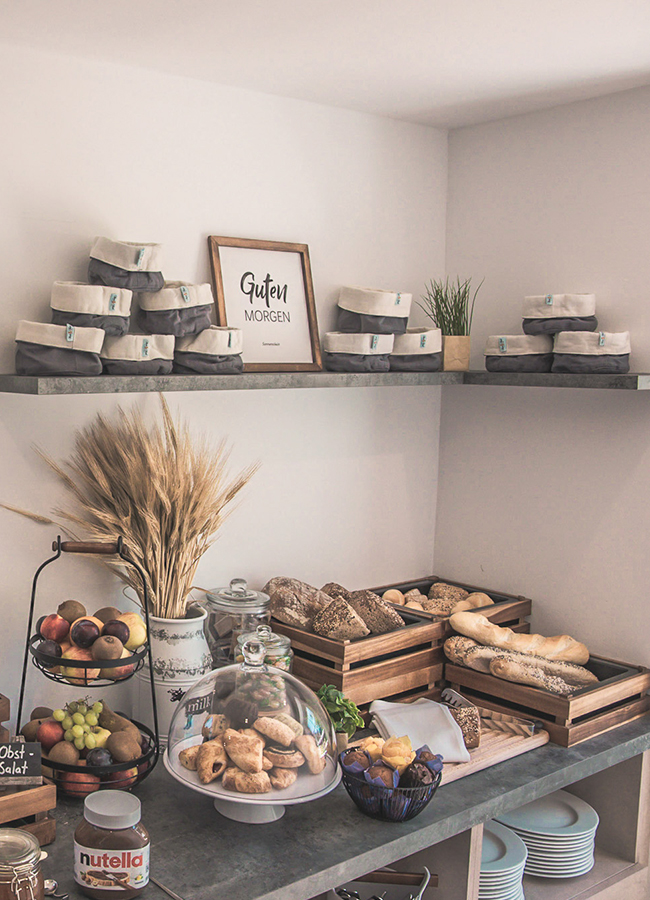 ---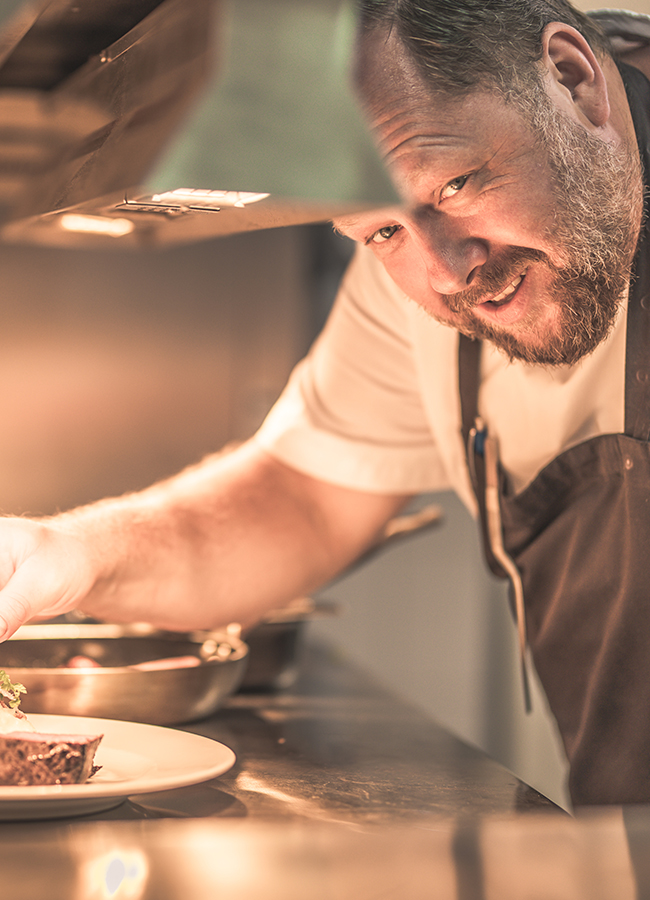 BAR & RESTAURANT
Those who spend their vacation in the nature of the Black Forest hiking, biking or one of the numerous adventure attractions are usually active during the day.
In our hotel bar you can enjoy coffee specialties, tea from Ronnefeldt, as well as small sweet and savory snacks in the afternoon from 3 p.m. between Activity & Wellness.
For dinner, starting at 6 p.m., a surprising 3-course menu awaits you every day, either as part of your half-board as a house guest or for our regional guests. We deliberately do without a menu and wine list. Completely after the slogan of a meaningful, lasting catering trade.
Let a cozy vacation day end with delicious cocktails, top-class regional brandies or a relaxing beer from the Waldhaus brewery in a quiet, cozy, rustic atmosphere.
When booking your room, choose either breakfast included or with dinner. If you want to decide on the spot, please talk to us directly at your check-in about your half-board request, we will be happy to reserve your table for you.
You will find our current menus under the buttons below.
---